La Vie Est Belle
Nestled Between The Glamour Of The French Riviera And The Charm Of Provence, La Bergerie Villa Is A Luxurious Ode To Life Led Beautifully.
By: Gina Samarotto | April 2, 2015
If the Marquis de Villeneuve, the original owner of La Bergerie, could see the modern interpretation of his once humble sheepfold he would blink his eyes in disbelief. While still perched on its idyllic hill overlooking the bucolic French countryside, La Bergerie's stalls have been reborn into luxurious suites, lambs and herders have given way to butlers and chefs and the villa stands ready to envelope guests in pure luxury.
"La Bergerie is in the heart of Domaine de Terre Blanche," says David Rich-Jones, La Bergerie's current owner and CEO of Richstone Properties, the London-based development company responsible for its recent reincarnation. "The original bergerie dates back to the 13th century, giving today's Villa a legacy rich in provenance."
That decidedly French heritage is apparent not only in the design and architecture of the villa but in the elegantly warm welcome that awaits guests. Surrounded by gardens punctuated by crushed stone paths, gurgling fountains and well-chosen art installations, the villa itself is opulently monolithic. Soaring glass windows flood the home with light as they capture breathtaking views while inside, stunning interiors feature a curated collection of antiques artfully blended with modern treasures. Twelve guests can be accommodated throughout the villa's six beautifully appointed suites, cared for by a discreet staff that impeccably delivers five-star service that is as perfect as the quintessential location itself.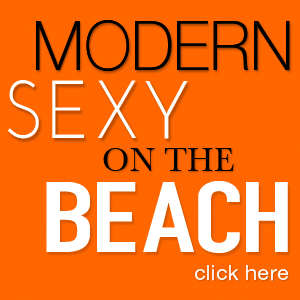 At La Bergerie, no detail is too small to warrant meticulous care and attention. "From how our guests prefer their coffee to the wines they'd like in the cellar... we design a completely bespoke experience," explains Genevieve Lawrie, Head of Overseas Properties for Richstone. Elevated far beyond what could be described simply as a vacation, a holiday at La Bergerie is a beautifully crafted experience in what the French call 'la vie est belle'.
La Bergerie has recently released revised rental rates. Included are seven nights of luxury accommodation for twelve, as well as a dedicated team of live in staff including a chef, a concierge, two hostesses and daily housekeeping.
Peak Season (July and August) 46,200 €
Shoulder Season (June and September) 29,950 €
Low Season (October through May) 19,500 €
(Including food and beverage)
Low Season (October through May) 18,300 €
(Excluding food and beverage)
Christmas and New Year 42,000 €
Easter and School Holidays 39,950 €
Cannes Film Festival 46,200 €
(Including daily return helicopter transfers to Cannes)