"SERENITY" IS THE NEW ROYALTY OF ROLLS-ROYCE REVEALED
The Rolls-Royce new four-door sedan's first public appearance at the Geneva International Motor Show
By: Tricia Drevets | March 3, 2015
The ultra luxe car world is agog with the Rolls-Royce "Serenity" of it all. Its opulent detailing and Oriental design achieve this ultimate new level of luxury by the carmaker and was unveiled at this year's Geneva International Motor Show. The Phantom Serenity's debut has truly brought authentic motoring luxury to the world. The one-off model created by the British automaker's Bespoke Design Team, incorporated the idea of an interior of ultra-luxury, but one with a most tranquil feeling created for its occupants.
"Celebrating the historical role played by silk as a symbol of ultimate elegance, the Rolls-Royce team has created a magnificent one-off Phantom which will set a new benchmark for luxury individualization in the motor industry and reaffirm that Bespoke is Rolls-Royce," Torsten Müller-Ötvös, CEO of Rolls-Royce Motor Cars stated. The unveiling of the Phantom Serenity at this year's Geneva International Motor Show has truly brought new heights to motoring luxury.
Taking inspiration from the opulent interiors of prior Rolls-Royces that have transported Kings and Queens, Emperors and Empresses and others of worldly fame, and combining Japanese Royal robe examples of the finest of silk, the company has created the most opulent of luxury cars. Beginning with a cherry blossom motif, the rear compartment of the Serenity is elevated and easily the most tranquil place where time and the outside world simply slip by, much as it did for Emperors in the Oriental tradition. The cherry blossom motif on works of art and royal robes of silk over the centuries, gave the inspiration to the interior of the vehicle.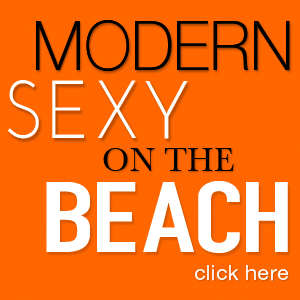 The hand painted silk and blossom embroidery took more than 600 hours to apply. The front seats are clothed in white leather with smoked cherry wood and bamboo paneling encasing it. Mother-of-pearl has been laser cut and hand applied as inlays into the wood on the driver instrument dials. Even the luggage compartment has been adorned with Arctic white leather and quite charmingly, two parasols are held in place by white leather loops on the trunk lid.
The seductive and beautiful exterior dazzles with its powerful and noble presence. Easily, it is the most expensive one-off paint ever developed by Rolls-Royce Motor Cars. It has been added in three stages and hand polished for 12 complete hours.
The technical specifications of the Phantom Serenity deliver as well. Excellence in engineering, beautiful in exterior and interior, sublime and effortless in passenger comfort, Rolls-Royce has achieved the penultimate once again.