Albany, Bahamas : An Exclusive Playground
Envisioned by the elite for the elite, Albany is the Ultimate Playground for the affluent family.
By: Tricia Drevets | November 18, 2014
In 2010, along with fanfare and drum rolls, the Tavistock Group opened Albany, a luxury resort community at the southwestern end of New Providence, the Bahamas.
With 175 of its 350 residences sold, the 600-acre oceanfront property offers a hotel, residential villas and condominiums as well as a marina, championship golf-course, wellness facility, spa, equestrian center, pools, water park, movie theater, restaurants and school all within a short drive of the international airport in Nassau. The Tavistock Group, which is backed by golf superstars Tiger Woods and Ernie Els, broke ground recently on a state-of-the-art financial center at Albany, and a full-scale recording studio is in the design stage.
"We are expanding our infrastructure, so people can live their lives from here," explains Christopher Anand, senior managing director and partner of Tavistock Group. "We also have plans for a hospital...There is one in Nassau, but we want one here at our doorstep."
These and other amenities are drawing families with young children to Albany, which is named for Albany House, the beachfront mansion that was once the home of Jean Chalopin, the French filmmaker who created "Inspector Gadget," and is now the location of Albany's fine dining restaurant. Anand points out that Albany buyers are primarily people in their 30s to 50s who enjoy the beauty, the active lifestyle and the quality family time the resort can provide. He notes that in the past year, older individuals have bought homes to use as a "family compound" for visits with their adult children, grandchildren and extended family.
"Our buyer base is very cosmopolitan and is made up of people from 20 different countries," Anand says, adding that residents of the Commonwealth countries are in the majority. "The commonality among our buyers is that they are self-made people - entrepreneurs, athletes, people who have made their own money."
"People who have made their own money usually do a pretty good job of analyzing risk," Anand continues. "They can see that even though a lot of places were not making it in the financial crisis, Albany is rock solid. We powered through the economy." Anand also explains that owning a home in the Bahamas offers income and capital gains tax advantages.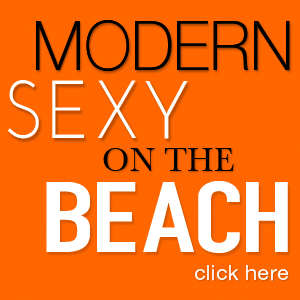 Albany has a variety of available residences and home sites, including cottages, custom home lots, residences surrounding the 71-slip marina - that can accommodate vessels up to 300 feet in length - and equestrian ranchette home sites. Leading architects, such as Robert A.M. Stern, Charles Gwathmey, Robert Siegel, Charles Admit and Scott Merrill, are designing homes for the community. In addition, Albany's boutique hotel offers luxurious furnished three- to five-bedroom cottages.