The Tale of Two Designers
Sai Leung and Alessandro Munge, principals of the Toronto-based design firm Munge Leung renovate the Ritz-Carlton Toronto.
September 12, 2014 | By: Gina Samarotto
Ritz Carlton Suites Toronto Courtesy of Munge Leung
Within moments of meeting Sai Leung and Alessandro Munge, principals of the Toronto-based design firm Munge Leung; it becomes apparent how these two managed to forge such an illustrious, globally successful path. Having been introduced while colleagues at another firm, established designer Leung met the then bright-eyed protégé, Munge. That serendipitous pairing led not only to a friendship but also to an admirable creative force that ultimately drove the designers to leave their comfortable corporate nest in order to form their own firm. The risky move proved wildly successful, the studio now in its second decade of creating award-winning spaces around the globe.
With an impressive team of forty based out of the Canadian headquarters and ten more in the new Beijing office, business is booming. The international success and escalating growth Munge Leung has experienced undoubtedly fired by the harmony of the principals. In addition to their delicately balanced design sensibilities, the pair also enjoys what seems to be a perfectly balanced friendship – Leung the ideal introspective, cerebral foil to Munge's effervescent charisma - a combination that creates an interpersonal dynamic as enticing and exciting as the work itself.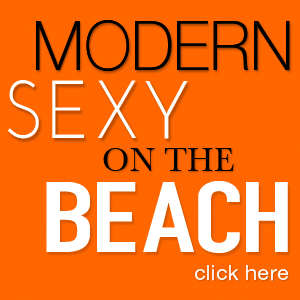 Perhaps best known for their work within the hospitality industry; Munge Leung were behind the recent renovations at the Ritz-Carlton Toronto where they created four new suites for the iconic, luxury hotel. Charged by the brand to "create suites where guest would wake up and instantly know they were in Toronto", the spaces were designed with the hallmark luxe finishes and well-chosen accessories the firm is known for - all intended to convey the opulent aura synonymous with Ritz-Carlton and the romance of her Toronto location in one indulgent, signature experience.
The Simcoe Suites at the Ritz Carlton Toronto designed by Munge Leung.
Combining being preeminent designers with being attentive husbands and dad – both men are married with school age children – isn't easy. "We need more than 24 hours a day to all that we want to do," says Leung, a sentiment echoed by Munge. Yet do it they do, and oh so very elegantly.